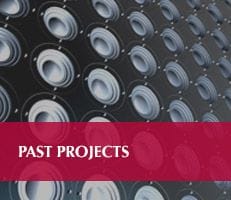 REDCAT

Item Code: REDCAT

They said it couldn't be done: an all-in-one, single speaker, no installation system that could fill a classroom with clear, even sound so that every child hears every word. But REDCAT does it. Proven in classrooms nationwide, the revolutionary REDCAT, in combination with the lightweight and durable REDMIKE, is turning heads and strengthening the teacher and student connection.
Introduction
No Installation, easy-to-use, and affordable
The REDCAT™ and REDMIKE™ combination delivers clear audio, excellent sound distribution and high speech intelligibility. This affordable, revolutionary system allows schools to eliminate installation, minimising cost.
Sound System Benefits
Higher student achievement: Students hear every word
Increased productivity: Improved classroom management
Cost savings of >30%: No installation, high-value
Effortless for the teacher: Easy-to-use
Audio hub: Simply integrates with classroom technology
Advantaged NXT Technology: Convenient, room-filling sound
Reliable: 5-year warranty
True Classroom Inovation
NXT speaker technologyNXT* speaker technology, which is revolutionising the audio industry, has proven to be the perfect solution for today's classrooms. In partnership with NXT, Lightspeed has developed classroom audio systems that deliver an unparalleled sound experience for teachers and their students. *NXT™ is a trademark of New Transducers Limited.
Download REDCAT Brochure
(1.6MB)
Call (08) 8346 4444 for more information or click here to enquire.
Specifications
| | |
| --- | --- |
| Standard Carrier Frequencies (IR) | 2.06/2.54 MHz |
| Power Output | 20 W |
| Total Harmonic Distortion (THD) | <1% @ 1 KHz |
| Signal-to-Noise Ratio | >77 dB |
| Ampli?er Frequency Response | 120 Hz - 13 kHz |
| Audio Inputs (with volume controls) | Two (2) Inputs (Stereo RCA x 1, 3.5 mm x1) |
| ALD Output (with volume control) | One (1) 3.5 mm |
| Size (H x W x D) | 36 x 57 x 8 cm |
| Table Stand Footprint (W x D) | 48 x 18 cm |
| NXT* Flat Panel Technology | |
| CE Certi?ed | |