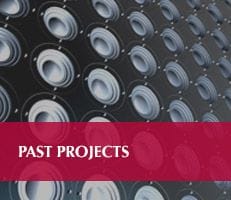 MA-705

Item Code: MA-705

MIPRO is an industry's leading manufacturer of innovative wireless microphone systems. It is no surprise, then, that its complete line of portable wireless public address systems are also filled with similarly unrivaled features.
Key Features
High-efficiency output that delivers a powerful 50 Watts (RMS) of high fidelity sound.
Weighs less than 10kg.
Comfortable Carry Handle.
Can be Stand or Table Mounted.
Rechargeable built-in batteries and AC switching power supply provides up to 8 hours continuous use from a fully charged battery system.
Suitable for table-top or integrated tripod stand mounting.
1 wired microphone, 2 wireless microphones, optional skip-free CD player with USB port, and other audio sources can be mixed simultaneously to the input.
Accepts up to 2 plug-and-play UHF diversity receivers with 16 automatically scanable frequencies for long range reception and free from signal dropouts & interferences.
Built-in antenna design eliminates inconvenience and breakage.
XLR and Line Level Inputs.
Handles crowd of up to 600 people.
Quick to set-up and simple to operate.
Professional quality and features at affordable price.
Line Output.
Extension Speaker Output.
Robust, heavy duty housing.
Specifications
| | |
| --- | --- |
| Power Output | 50W(rms)/4Ω |
| T.H.D. | <0.1% |
| Frequency Response | 50Hz~18KHz±3dB |
| Speaker | 8-inch, full-range |
| Cassette Recorder | External |
| Audio Inputs | Mic & Line level |
| Power Supply | Built-in two pieces of 12V/2.7AH rechargeable battery with charger & 90~264V AC switching power supply. |
| Charging & Operating Time | 4~6 hours continuous use per 4 hours charge (automatic charging management) |
| Weight | 9.8kg / 21.6lbs |
| Exterior Color | Black |
| Matching Transmitters | ACT-707HE, ACT-707TE |
| Matching cabled microphone | MM-107 |
| Note | Varied specifications on carrier frequency range, maximum deviation, RF output power and spurious emission to comply regulation of different countries. |
| Dimension | 285(W)×400(H)×225(D)mm / 11.2(W)x15.7(H)x8.9(D)" |
No Wireless Receivers
| | |
| --- | --- |
| MA705 | Portable PA, 50 watts, AC/DC rechargeable. No wireless, c/w a cord mic. |
| MA705CD | As per MA705 but including a CD player. |
UHF Receiver Series
| | |
| --- | --- |
| MA705M | Portable PA, 50 watts, AC/DC rechargeable. c/w 1 x fixed frequency UHF wireless receiver module. Transmitters extra. |
| MA705CM | As per above but including a CD player. |
UHF Transmitters
| | |
| --- | --- |
| ACT707HE | Transmitter. UHF hand held. Use with variable frequency receivers. |
| ACT707TE | Transmitter UHF Belt Pack, supplied complete with a MU53S Uni-directional Lapel Microphone. |

MA705 Series Accessories
| | |
| --- | --- |
| MA705CD | CD module for the MA705 series. |
| MA705CVR | Dust/weather cover for the MA705 series |
| MA705EXP | Extension speaker for the MA705. |
| MRM70 | Variable frequency UHF wireless receiver for MA705. |
| ATC303 | Speaker stand. Heavy duty, 101-178cm |
| ATC619S | Microphone, head worn, mini XLR4F to suit Mipro beltpacks. |
| MB20 | Battery. Rechargeable Ni-Mh battery. 7.2 volts, 9 volt style |
| MU53S | Microphone. Lapel, unidirectional, c/w tie clip and wind screen. Terminated with MSF4 |
| MU55HN | Headworn microphone, waterproof, black |
| MU55HNS | Headworn microphone, waterproof, beige |
| MU55L | Microphone, lapel, black |
| MU55LS | Microphone, lapel, beige |
| SYSTEM2 | Dual horn and stand kit. Includes 2 x HK16, 2 x HD30, 2 x ATC303 and all cables and connectors |